Restoration The Right Way!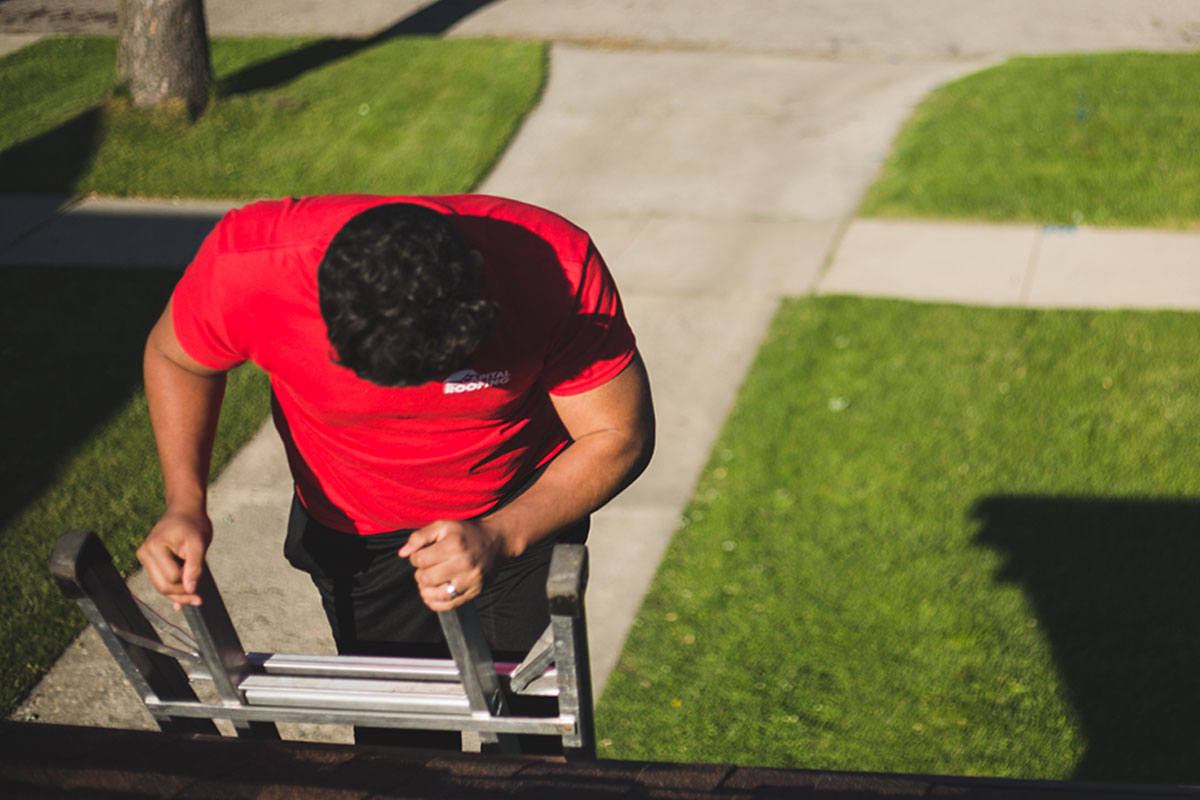 With storm season underway, you might have noticed a number of different companies knocking on your door letting you know that your property has storm damage. They likely also told you that you could receive a free roof and siding through your insurance! Their excitement and enthusiasm probably resonated with you as you relished the idea of having your new roof installed and for a moment let go of the worry about your old roof and its continual leaks. However, then you remembered that you had just met this person only a moment ago! You begin to second guess the validity of this proposal, and you request to have some time to think. Perhaps you again accepted that your roof will remain in this state because the idea of your insurance paying for your roof replacement was just too good to be true. The good news is that getting your roof covered for storm damage is highly probable. The key is asking yourself, "Which company should I choose?"
When choosing a company to assist you in the claims process, it is important that you choose a company that you can trust. Trust is the underlying foundation that will allow you to feel peace while a company is helping you get your approval. Doing your due diligence will help you in finding such a company. We look for three factors when deciding whether or not a company has the potential to meet a customers needs and do an efficient job of handling insurance claims. Let's look at each.
Are they local?
The first bit of research you should do is look up the company to make sure it is from the area. When storms damage a particular area, many companies will come from other parts of the country to find work. This doesn't mean that the have bad intentions, but hiring a company that is not local could be risky for a number of reasons and is something that we would not advise doing.  Most importantly, there is a risk that they may not do the work at all. We have worked with many clients who trusted a company to complete a project, wrote a check for half of the total, and never saw the company again! Secondly, these companies often to not have the proper licensing to do roofing work, which is a strictly regulated trade in the state of Illinois. You want to be sure the roofing company understands how to properly install a roof in your area including using the proper number of nails (because we live in the windy city) and installing ice and water shield around the perimeter. Many of these companies may not be here once the season has passed. If the company no longer exists your warranty will mean nothing and you will be forced to hire another company to rectify their mistakes. Some of these companies do not do work up to code for this very reason. Clearly, choosing a local company will give you the best chance of hiring a quality roofing company to install your roof and one who will honor the warranty that is given.
Are they accredited?
This is an important factor in deciding whether or not to work with a company. When a company is accredited, typically through the Better Business Bureau, it means that they had to meet a strict set of criteria to earn it. It also means that there is a platform for customers to post complaints against the company if that standard is not being met for some reason. They can report issues concerning the quality of work being performed, customer service issues, and other areas to ensure other customers are aware of potential flaws that a company may have.
Are they over-promising?
This may sound strange, but if a company is promising you something unrealistic, it may be a red flag. First off, if a company tells you that your roof approval is a "guarantee", it would not be advisable to work with this company. No company can guarantee an approval through an insurance company, the insurance company has the final say in whether or not a property will receive approval. Look for a company who gives you honesty and a promise to see the process through to the end. Often times a company will work with homeowner and not follow through with seeing the claim through until the end. When a claim is denied, we do not simply accept the denial, but we utilize our structural engineers and public adjusters to ensure that the insurance understands the necessity of the replacement. Some companies will not go the extra mile in this regard. Once a claim is denied, they move on to the next property, leaving the homeowner alone to deal with the burden of the denial.